Active Ageing & Health Promotion
"Active Ageing" relates to many aspects of the ageing experience - health care, lifestyle, social involvement, productivity and active engagement. The World Health Organisation adopted the term in the late 1990s.
Active engagement is being involved in the social, economic, spiritual, cultural and/or civic life of the community. Most older people are actively engaged in the community.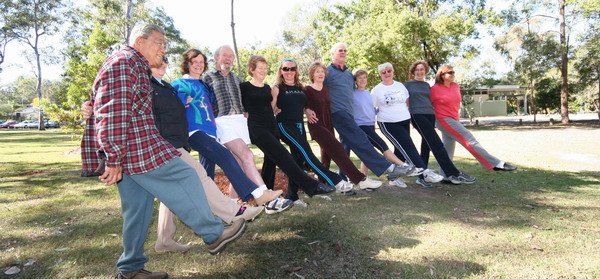 Older people sometimes face challenges in trying to remain active and healthy.
Nurses often think of aged care as caring for frail older people in residential care, but these days, an exciting range of possibilities is opening up in nursing practice, including health promotion with older people. Nurses can help to promote continued health and wellbeing in older people, and this module will show you some of the key skills for doing this.
Click on the links below to learn more about theories of ageing, health promotion and active ageing, and what they can mean for nurses and nursing practice.
Thinking Challenge
What does "active ageing" mean to you and why?
To what extent do you think that active ageing is promoted in our community?
What role/s should nurses play in promoting active ageing among their clients?
What makes a person "old", and at what point in life does a person become "old"?