Maintaining Function and Condition
Older people in acute care settings are often very ill or debilitated, but it is important to remember that this may be a very temporary state for them. They may normally be quite active and function well in their home or residential care environment. The hospital admission should not set them back in a permanent way, and the focus should be both on addressing the acute problems and rehabilitating them to resume their normal levels of condition and function.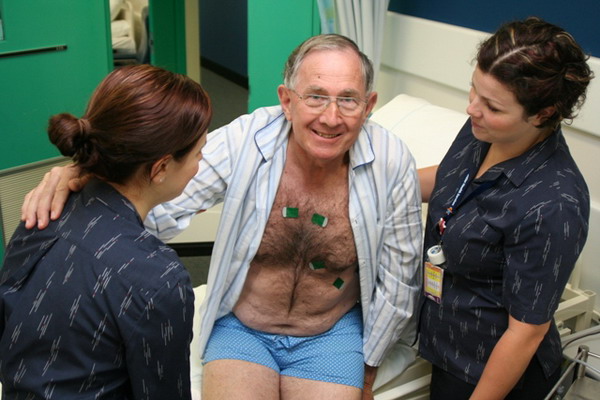 Decline in an older person's functional abilities while in acute care may be due to a range of factors: Pain, fatigue, inability to get out of bed and move around, side-effects of drugs or changed mental status. As an acute care nurse, you can help older patients to maintain good condition by assisting them to move and exercise as much as they are able, by ensuring that they receive adequate nutrition, and by asking them and their family about their usual level of functioning. Physical exercise is extremely important because older people lose muscular condition much more quickly than younger patients.
Thinking Challenge
The link below describes best practice guidelines for minimising functional decline in older people in acute, subacute, and residential aged care settings.
How do the guidelines define functional decline and its relationship to deconditioning?
What are the interventions that have demonstrated the most positive effects on maintaining muscle strength, and which of these could still be done when an older person is temporarily unable to get out of bed?
What is the evidence with regard to the benefits of conducting exercise programs for older people who are hospital inpatients?